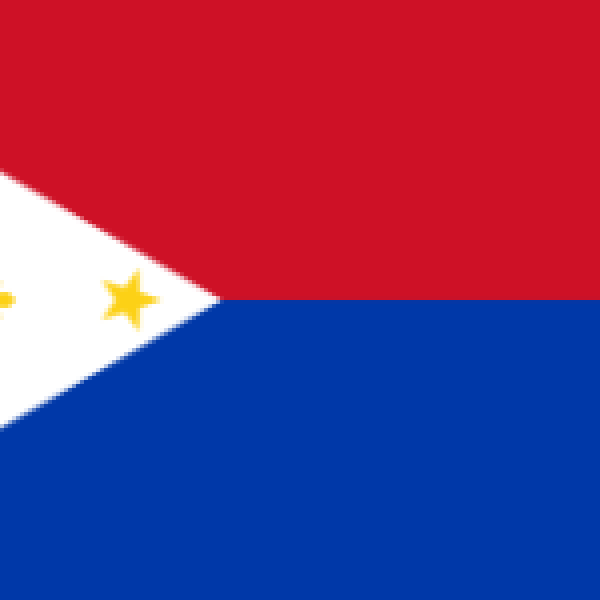 Philippines
Why Philippines?
| | |
| --- | --- |
| » | World's 3rd largest English speaking nation. |
| » | World's 2nd largest exporter of Physicians after India. |
| » | Top class medical education in a safe environment and at affordable cost. |
| » | Philippines produces over 3,00,000 medical graduates pursuing MBBS in Philippines each year. |
| » | Follow USA education system thus student will have option of transferring to continue study medicine in USA. |
| » | M.D. degree offered by the Philippine Universities is recognized by MCI (Medical Council of India) as to be equivalent to MBBS. |
| » | MBBS in Philippines offered by the Medical colleges are governed by the CHED , is recognized by WHO and listed in the IMED. |
| » | Students need not qualify at IELTS or TOEFL |
| » | Academic curriculum is in accordance with global standards. |
| » | Students are guided to prepare for USMLE, MCI screening tests. |
| » | Exposure to an international environment, culture and education system |
| » | India-like climatic conditions make it easy for students to adjust. |
| » | College in Philippines prepare you for the MCI screening test |
| » | College in Philippines prepare you for United States Medical Licensing Examination(USMLE) |
Medical Education
Philippines has developed the education system, similar to the USA. Thus after High School (Grade 10) the students join a Bachelors Degree. Those who want to study Medicine does the Pre-Medicine in Bachelor of Science in Biology. After which they sit for National Medical Admission Test (NMAT) exam then they enroll for 4 years medical course known as 'Doctor of Medicine' (MD). The MD degree awarded in USA / Philippines is equivalent to MBBS of UK / Commonwealth Countries. Philippines is the world's Second largest exporter of Physicians after India.
All our partner universities are recognized by Commission on Higher Education and Development (CHED), World Health Organization (WHO) and listed in International Medical Education Directory (IMED), Education Commission For Foreign Medical Graduates (ECFMG). Thus the students are eligible to sit for USMLE and they may appear for Part 1 and 2 in the Philippines. Most medical institution follow the American Style PBL Curriculum. 'Doctor of Medicine' (MD) is recognized by Bangladesh Medical & Dental Council, Medical Council of India, Malaysia Medical Council, Nepal Medical Council, Pakistan Medical & Dental Council and other medical councils upon passing the required Screening Tests.
Admission Procedure
Students with 10+2 or Intermediate education with Physics, Chemistry and Biology as specialization with at least 50% are eligible to study medicine in Philippines.
MBBS in Philippines is 5.5 years of duration. Indian students with Intermediate education with subjects of Physics, Chemistry and Biology will have to join the B.S + M.D program. Before commencing the medicine in Philippines students will first have to undergo a Pre-medicine course which will be of 16 to 24 months of duration.
Upon successful completion of this course, students will be awarded a Bachelor of Science degree. The students will then have to clear the National Medical Aptitude Test (NMAT) conducted by the government of Philippines. This exam is conducted twice every year. Medical Universities in Philippines offer tutorials for Indian students to facilitate them to pass the NMAT test without any problem.
Once the student completes of the B.S course and the NMAT test, then he/she will be admitted into the Medical schools to study Medicine in Philippines which will be of 4 years of duration.
Internship and Screening Test by MCI:
Indian students who study MBBS in Philippines are required to clear the Screening test conducted by MCI. Up on successful clearance of the screening test and one year Internship / House surgeon in any of the recognized hospitals in India can start practicing as a Doctor in India.
Admission Documents
The following documents are needed while applying for the Bachelors or Masters degrees courses in any of the universities of Philippines.
| | |
| --- | --- |
| » | Scanned pages of the Passport |
| » | Submitted Class 12th Mark-sheet |
| » | A Valid Air Ticket |
| » | Furnishing the Accommodation Letter |
| » | Submitting the Insurance Letter |
| » | Furnishing the Admission letter |
| » | Depositing Ministry Letter |
| » | A University Fee Deposit slip has to be obtained |
| » | Providing five Photographs |
| » | Bank Statement should be furnished |
| » | Having obtained a Medical Fitness Test |
Services provided by Us
| | |
| --- | --- |
| » | Free counseling to select right course, University and Country. |
| » | Arrange guaranteed admission in your desired University/ Course. |
| » | Getting Admission letter from the university |
| » | Assistance for education loan. |
| » | Paying the Visa fee on behalf of the student |
| » | Making arrangements for Air ticket |
| » | Assistance for passport. |
| » | Assistance for foreign exchange through bank |
| » | Providing pick up facility from Manila and drop facility to university campus |
| » | Regular feedback to parents on student's development |
| » | Suggesting you the items that need to be packed in your bag and taken to Philippines |
| » | Assisting students to fetch hostel seat |
| » | Helping students to connect with parents through telephonic conversation |
| » | Company representatives available in Philippines on 24 x 7 basis to take care of all needs of the students, help them in pursuing education without any trouble and according to complete wish of the parents |